Scan to CAD - 3D Scanning Services
Although reverse engineering and product inspection make up a large portion of our work here at RA Global, our 3D laser scanning and measurement data have a wide range of other applications. The raw point cloud can be converted by our team of highly qualified experts into output formats that serve as the basis for design, documentation, manufacturing, visualization, inspection, and analysis.
If you want to compare a physical component to a CAD model, we can dimensionally inspect features that refer to your CAD. Alternatively, we may create color maps for CAD to component comparison using any alignment method, whether you need best-fit, datum-based, or feature-based alignment. All reference data is taken directly from the CAD model, which removes any potential for human error coming from manually entering nominal data.
Scan to CAD Report
The details of your product can be found in the dense point clouds produced by a 3D scanner or the exact measurements from a touch probe. Our reporting and analysis tools will use these 3D data to show you exactly what the "as-built" condition is and how much it differs from the perfect, "as-designed" CAD model.
You can utilize the data from your 3D scanning to track changes in your manufacturing processes over the course of weeks, months, or even years of service. To track changes over time, combine the original CAD design data with scan data from the first article inspection and scan data from the most current production run. Color maps and in-depth, tabular data will both be included in your statistical process report.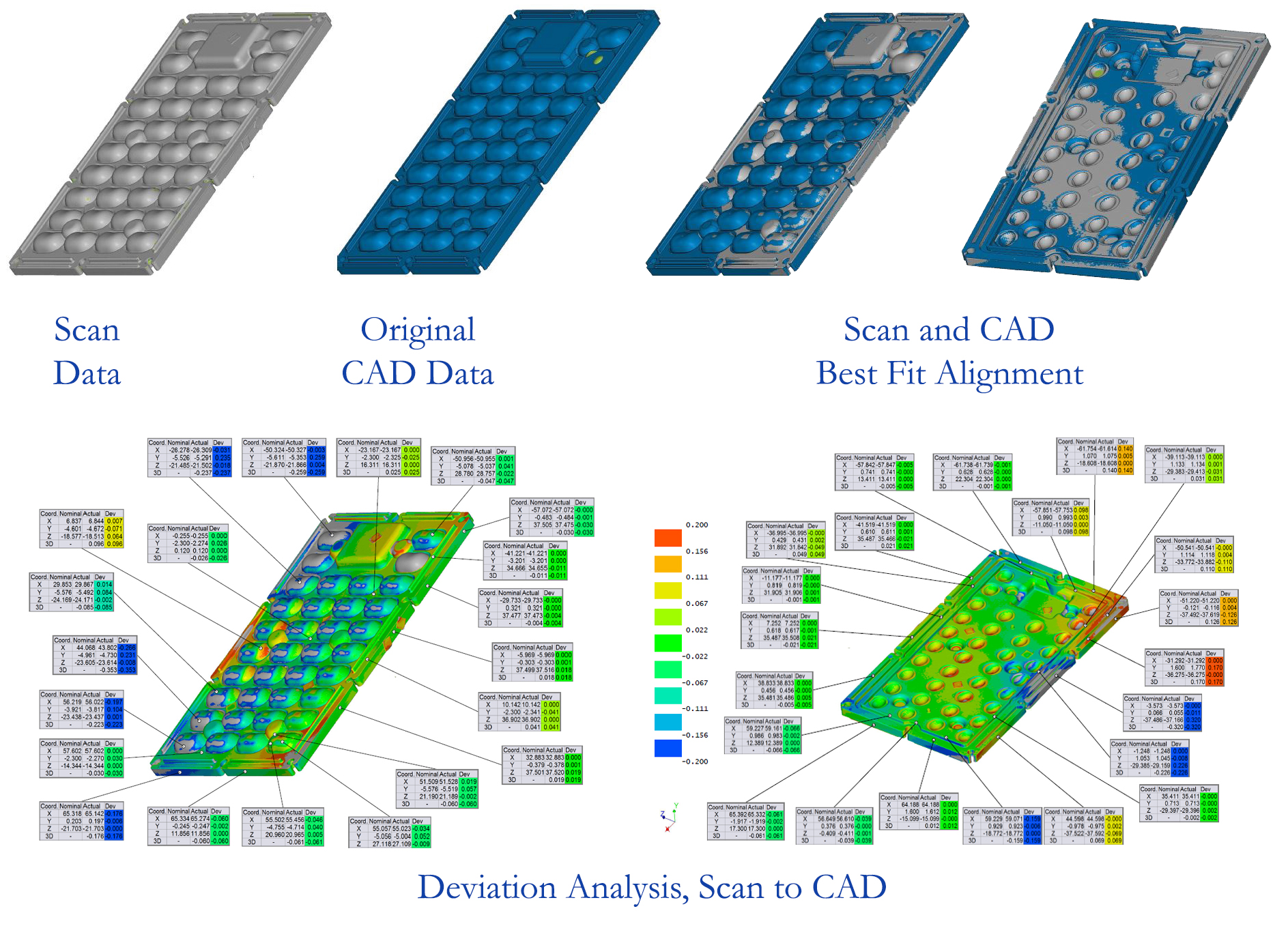 Local 3D Scanning, Scan to CAD Services in India. Contact Us